Miniatures, paradoxically, magnify the detail and psychogeography of a place due to their tiny nature. In this exhibition of miniatures, Hong Kong: Through the Looking Glass, visitors can see iconic places in Hong Kong from a different perspective and unique vantage point. This exhibition, co-organized by the Hong Kong Tourism Board, is part of the celebrations of the 25th anniversary of the establishment of the Hong Kong Special Administrative Region, and makes its debut in Singapore after its success in cities in China and from Japan.
Effort and attention to detail is evident in the miniature replicas of buildings and neighborhoods, which speak to the skill of the artists and the painstaking effort involved in the project. Many exhibits have moving parts and flashing lights that bring the little piece of Hong Kong to life, and looking at them isn't just a passive act. They invite visitors to observe, explore and notice the most intricate everyday details. This is a great opportunity to experience the immersive effect of viewing miniatures and learn about the different facets of Hong Kong that are an integral part of its culture and history.
Advertising ▼
"There are many hidden things to discover. It's like a trip to Hong Kong's past, present and future. The exhibition takes you through this journey of Hong Kong in 100 steps.

Carmen Poon, president of Joyful Miniature Association.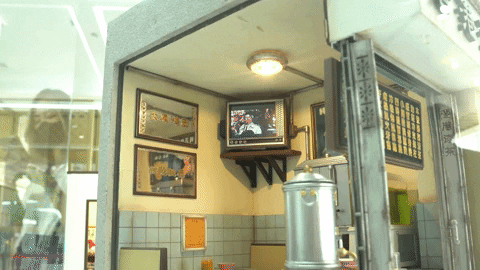 ---
Square Yue Man (1:76 scale)
The most eye-catching exhibit in the vast and sprawling exhibit has to be Yue Man Square, which is the largest exhibit the Joyful Miniature Association has managed so far. This is the first time this exhibit has come out of Hong Kong, and due to its size, the model had to be broken down into two parts to be transported to Singapore.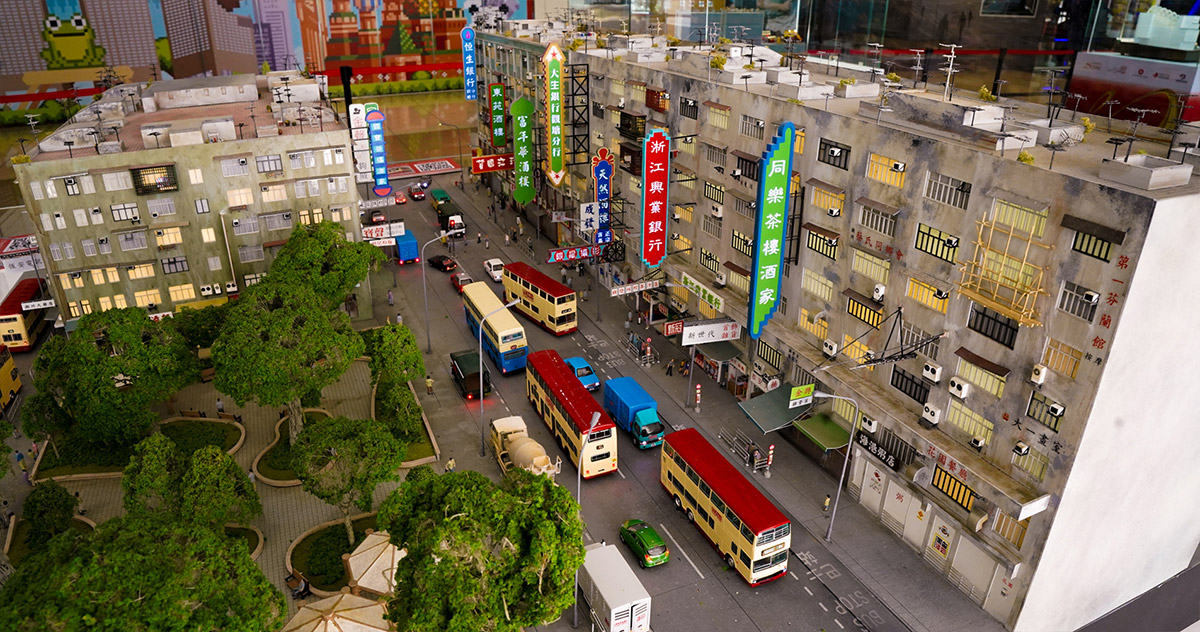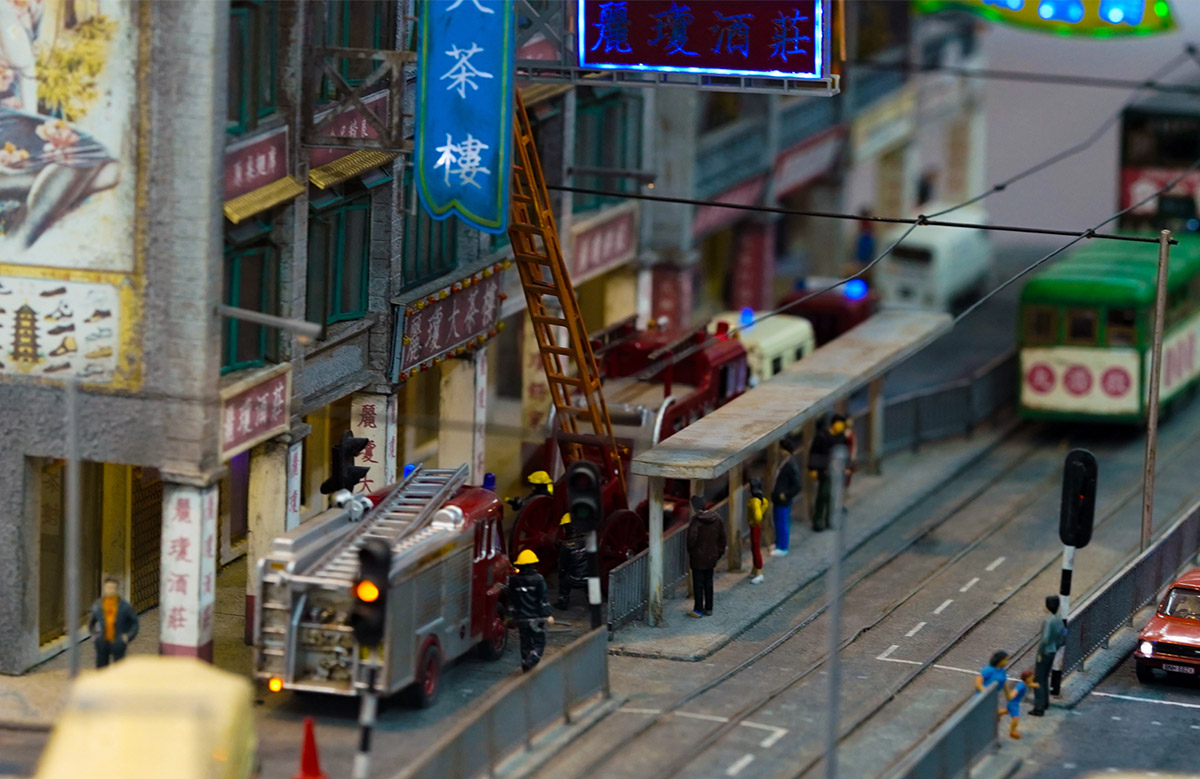 It depicts the bustling downtown of Kwun Tong with many pedestrians, neon lights, traffic lights, neighborhood stores, hawkers and stair shops. The exhibition includes Yue Man Mansion, Yue Wah Mansion and Bonds Theater. These are not just familiar buildings, they bring out a certain character that is unmistakably Hong Kong. To bring the exhibition to life, there are also AR elements that visitors can interact with by scanning QR codes, allowing them to see pedestrians and buses moving down the street, the launch of fireworks festive, etc.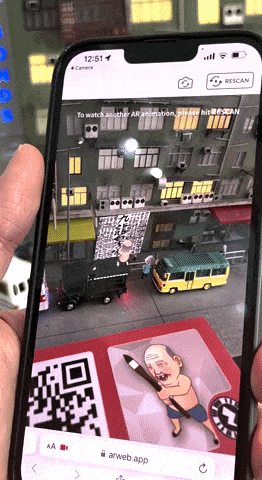 ---
Tim's Toy Shop (1:12 Scale)
For those who want to experience a pre-internet childhood, Tim's Toy Shop is the exhibit you can easily spend some time looking at. It is inspired by a toy store that existed in the walled city of Kowloon in the 1970s. There are many familiar miniature toys based on Japanese animation such as Q-Taro, Ultraman, etc. Everything from the packaging of the toys, CRT TV (which works!), to the layout of the store is familiar to many Asian millennials, and with over 200 miniature toys to browse, this is an exhibit full of nostalgia.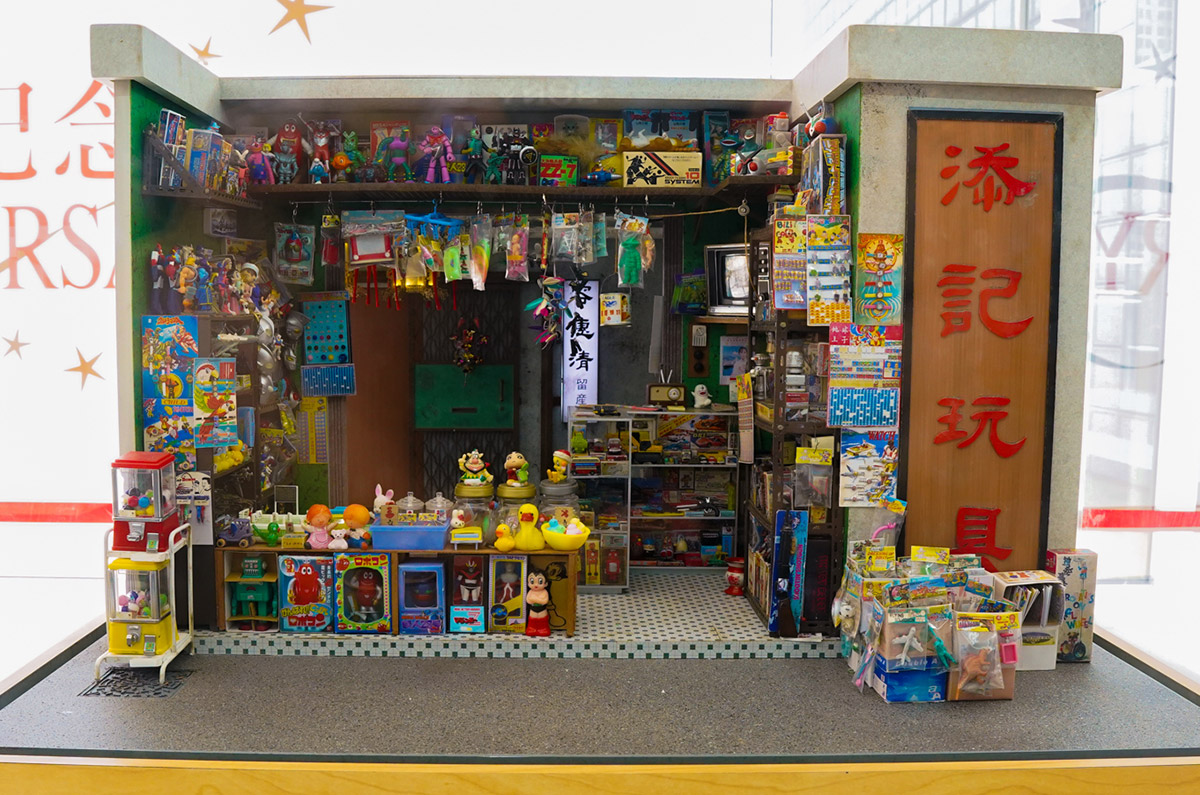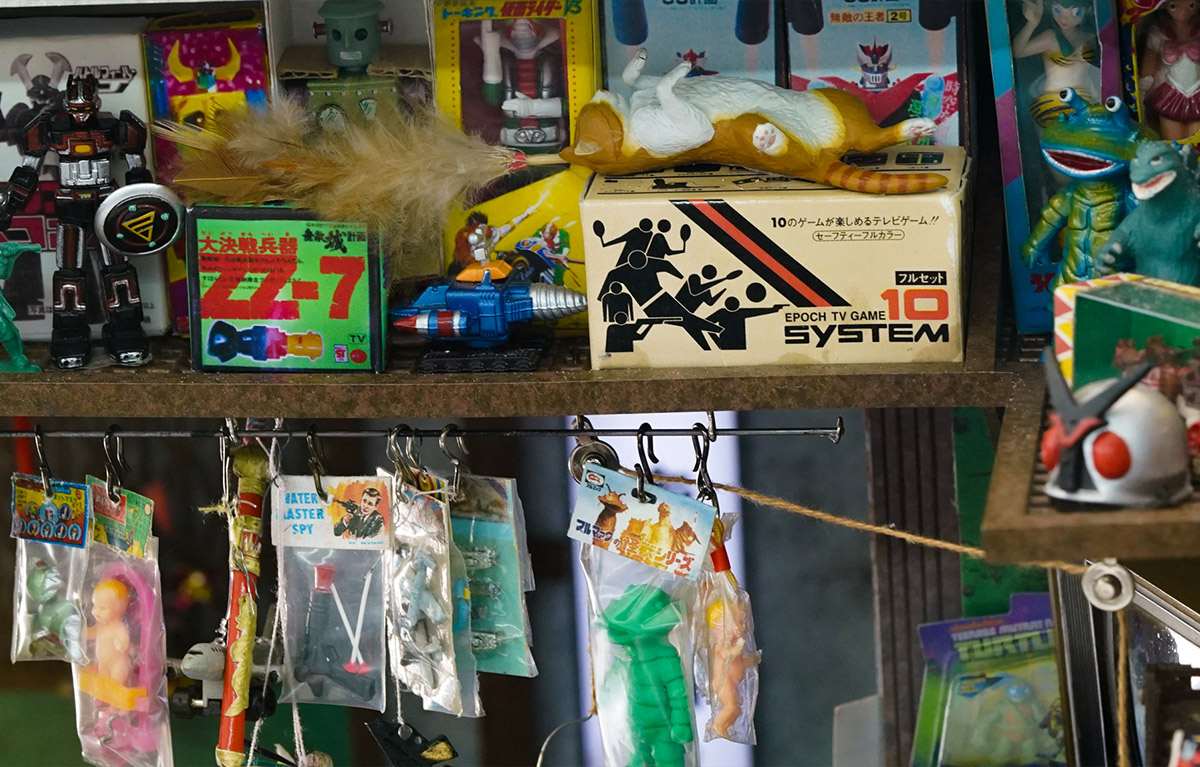 For this exhibition, due to the amount of detail, the artist had to improvise a lot to achieve the desired effect. For example, using LEGO blocks as mini pencil cases. Even now, Hong Kong is still a toy-lover's paradise, but the old-school atmosphere of Tim's Toy Shop is one that only exists in memorabilia, and now, in miniature.
---
Cheung Chau Bun Festival (1:35 scale)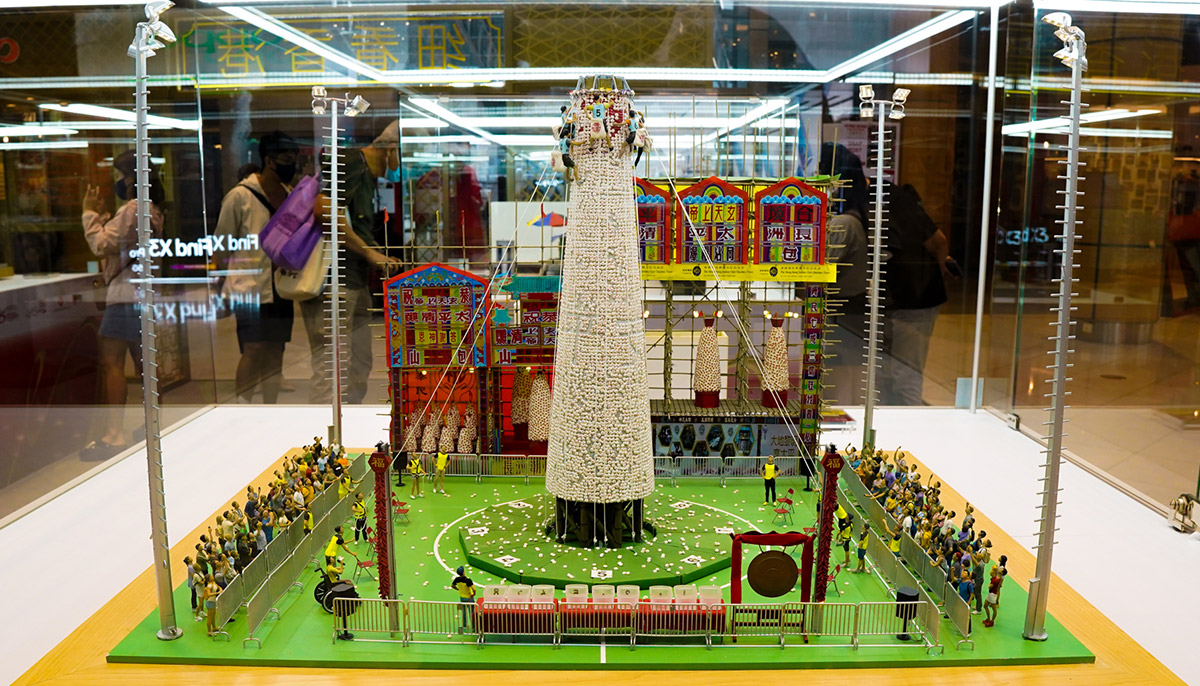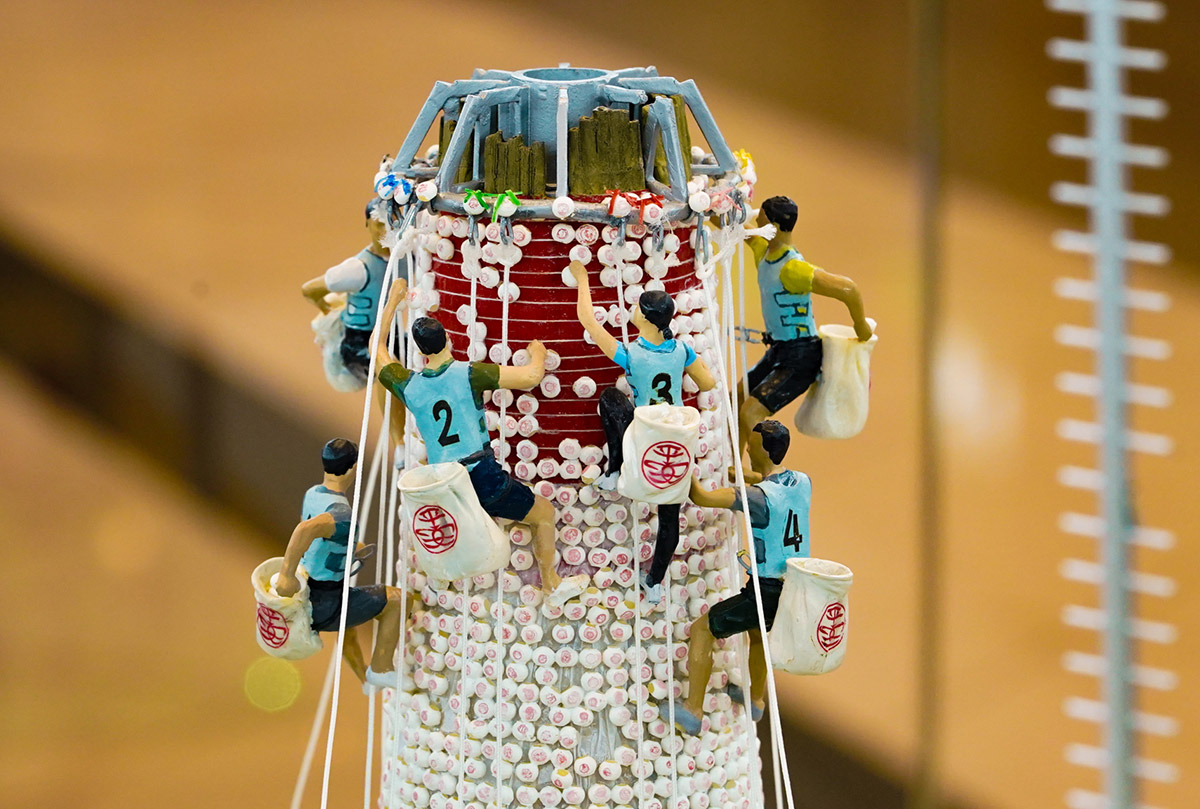 The Cheung Chau Bun Festival exhibition represents the culmination of the annual grand festival of Cheung Chau Island. Athletes are seen in the thick of the action, trying to get as many lucky buns as possible atop a 14-meter bamboo tower covered in said buns. The festival's grandeur is clear even in miniature form, with 6,000 hand-painted mini buns capturing every angle of a culturally significant moment.
---
Bamboo theater (1:35 scale)
The Bamboo Theater celebrates the endangered craftsmanship of bamboo construction, especially a theater, which usually serves as a Chinese opera performance venue during festivals. This is a very traditional way of building a theater, and in Hong Kong there are only three craftsmen left who know how to build these theaters.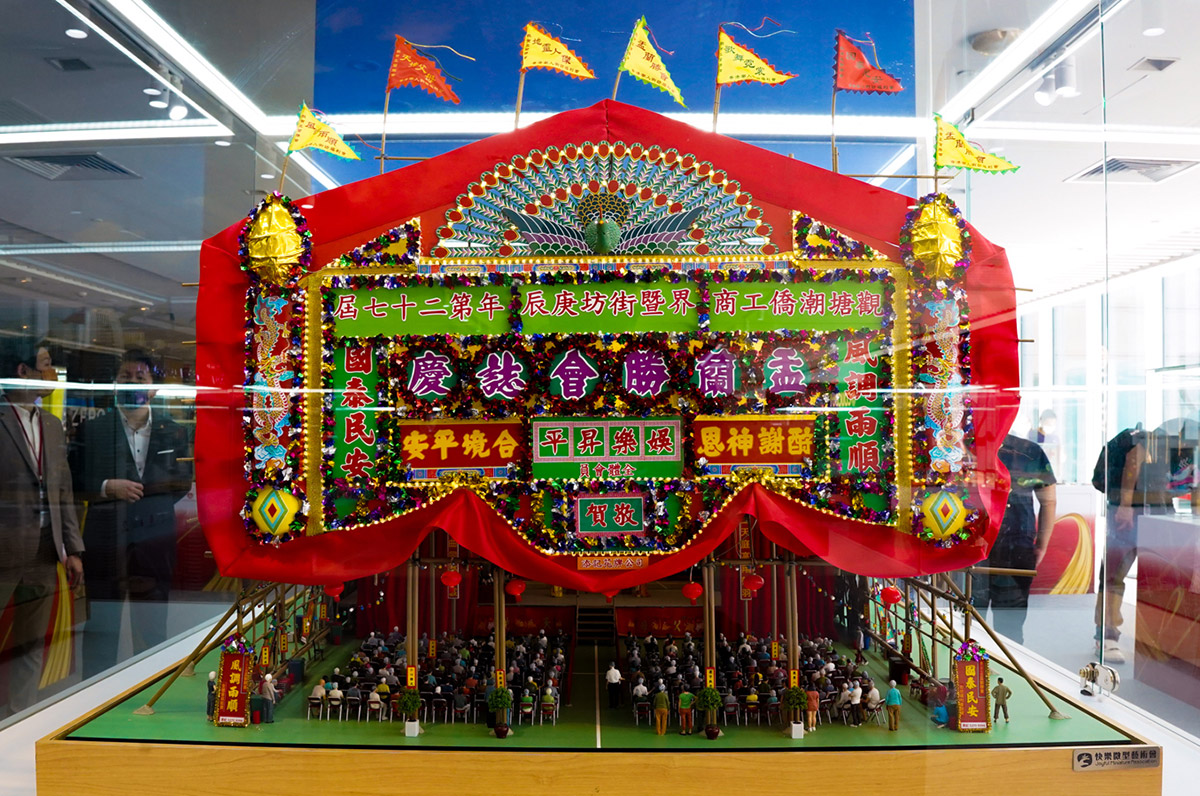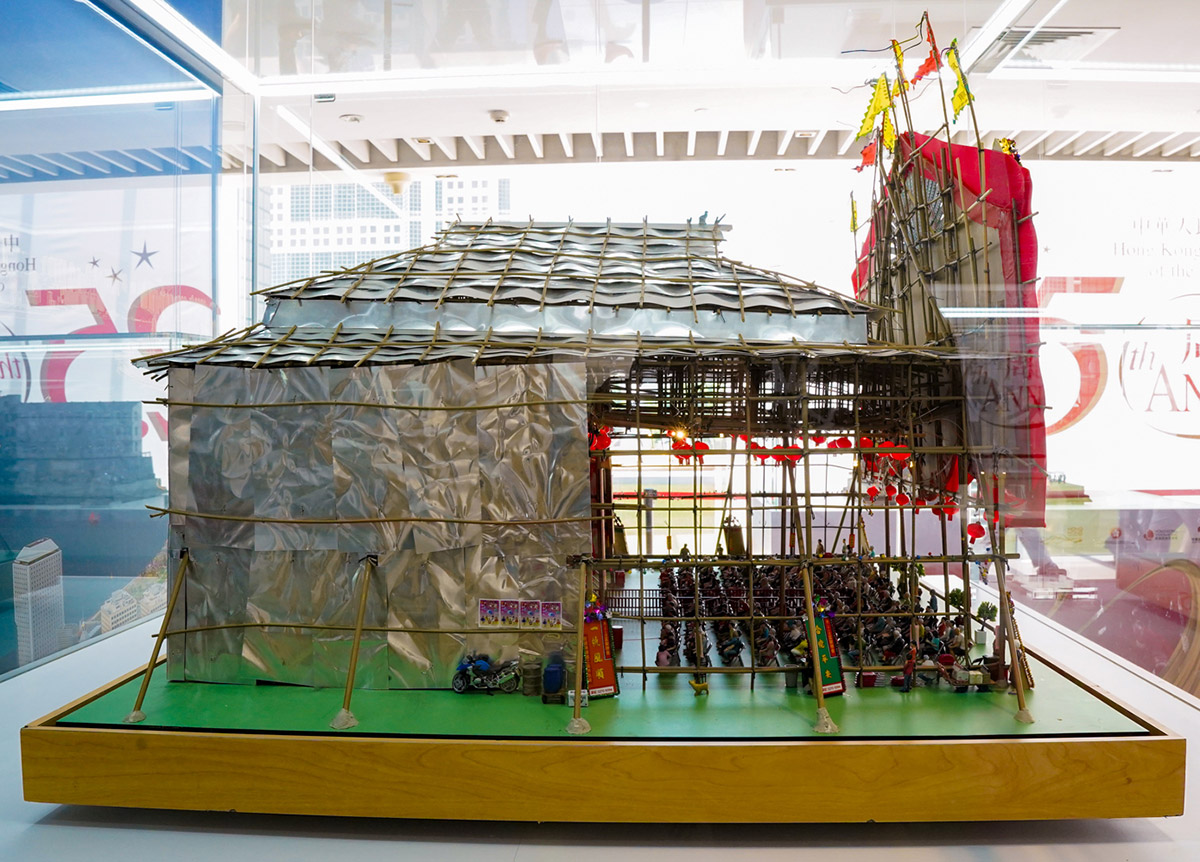 The architecture and construction of theaters is deeply rooted in folk history and customs, and the labor involved for a bamboo theater is incidentally reflected in the miniature artist. For this exhibition, more than 1,000 mini light bulbs had to be painted, as well as the large handmade flower panel that catches the eye. The Bamboo Theater preserves the tradition in a way that still allows others to admire it in a material and tangible way.
---
China Cafe (1:18 scale)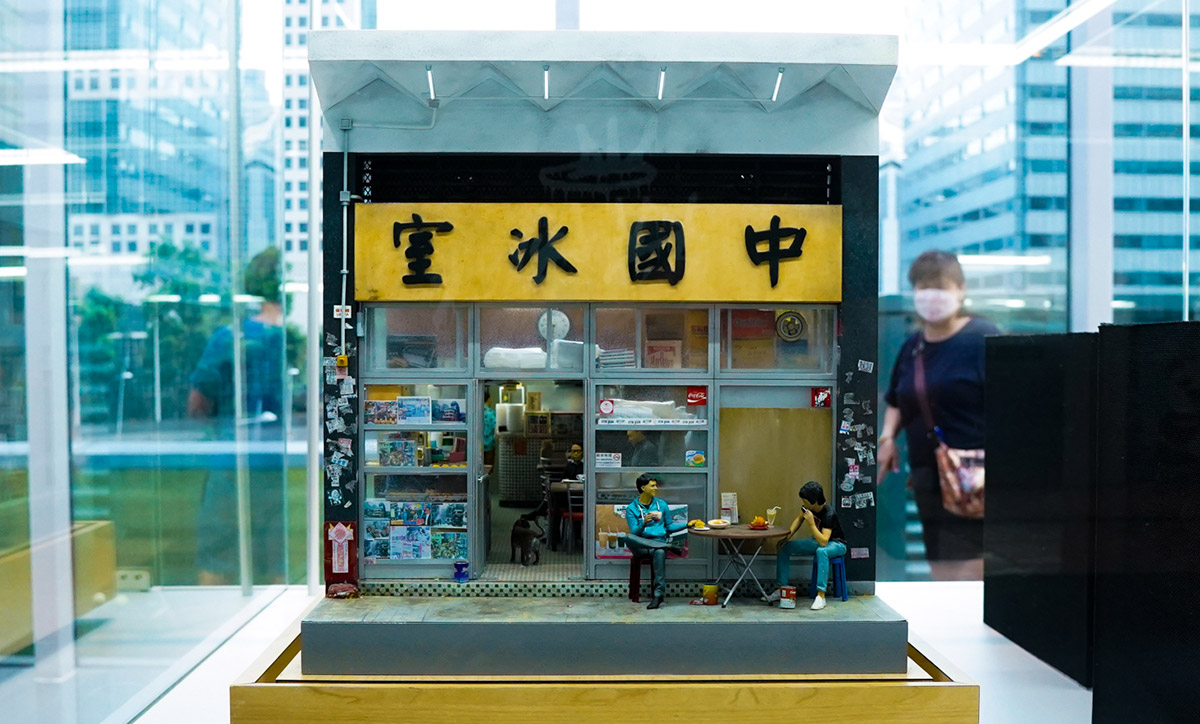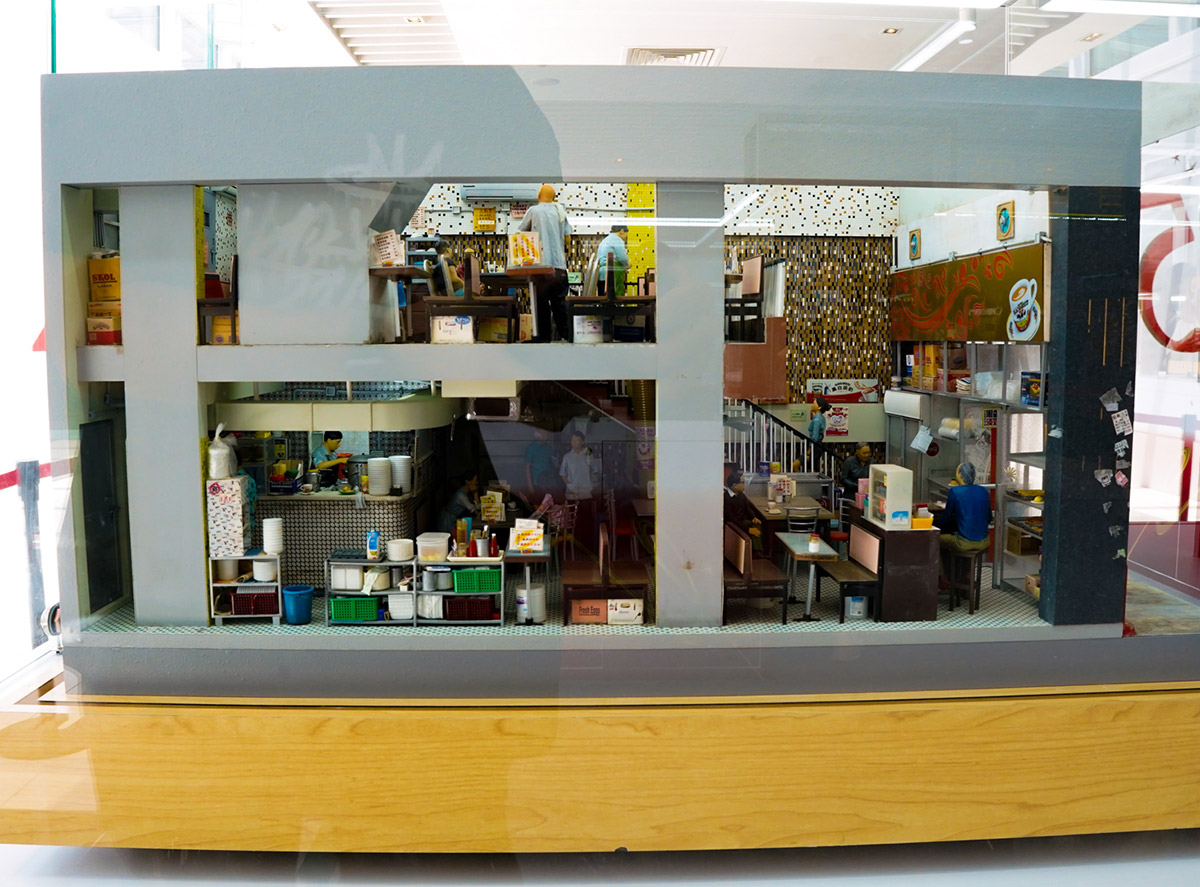 The China Café is a familiar place for Hong Kong film fans, as it serves as a filming location for many classic movies. The exhibit is so detailed that the ceiling fans can spin, the coins are engraved to look like real Hong Kong coins, and even the miniature clock works like a normal clock. The cafe itself is also a staple of Hong Kong culture, with familiar dishes and drinks on the menu that evoke a sense of home among Hong Kongers. As an Easter egg, the artist also made a model of himself as one of the cafe's customers.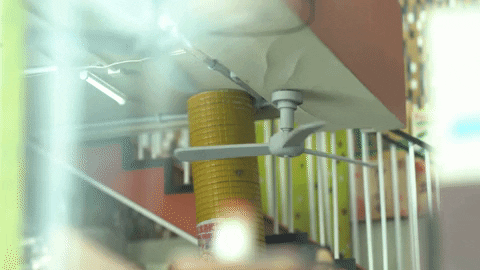 ---
The Blue House (1:24 scale)
The Blue House is another distinctive landmark in the Hong Kong landscape. It is a typical Lingnan-style house built in 1922, but which took on its color during a renovation in the 1990s. The architecture is instantly recognizable and the building itself housed a martial arts studio opened by the nephew of Huang Feihong's disciple, Lin Shirong. Following this, the building was transformed into a Chinese medical clinic. The artist worked with a contractor to come up with a plan before the model was built. To bring the model to life, they also worked with an electrical company and had professional lighting fixtures made for the entire building. The keen-eyed visitor may also recognize Andy Lau on a motorbike outside the building, which is meant as a tribute to the film, 天若有情 (A moment of romance).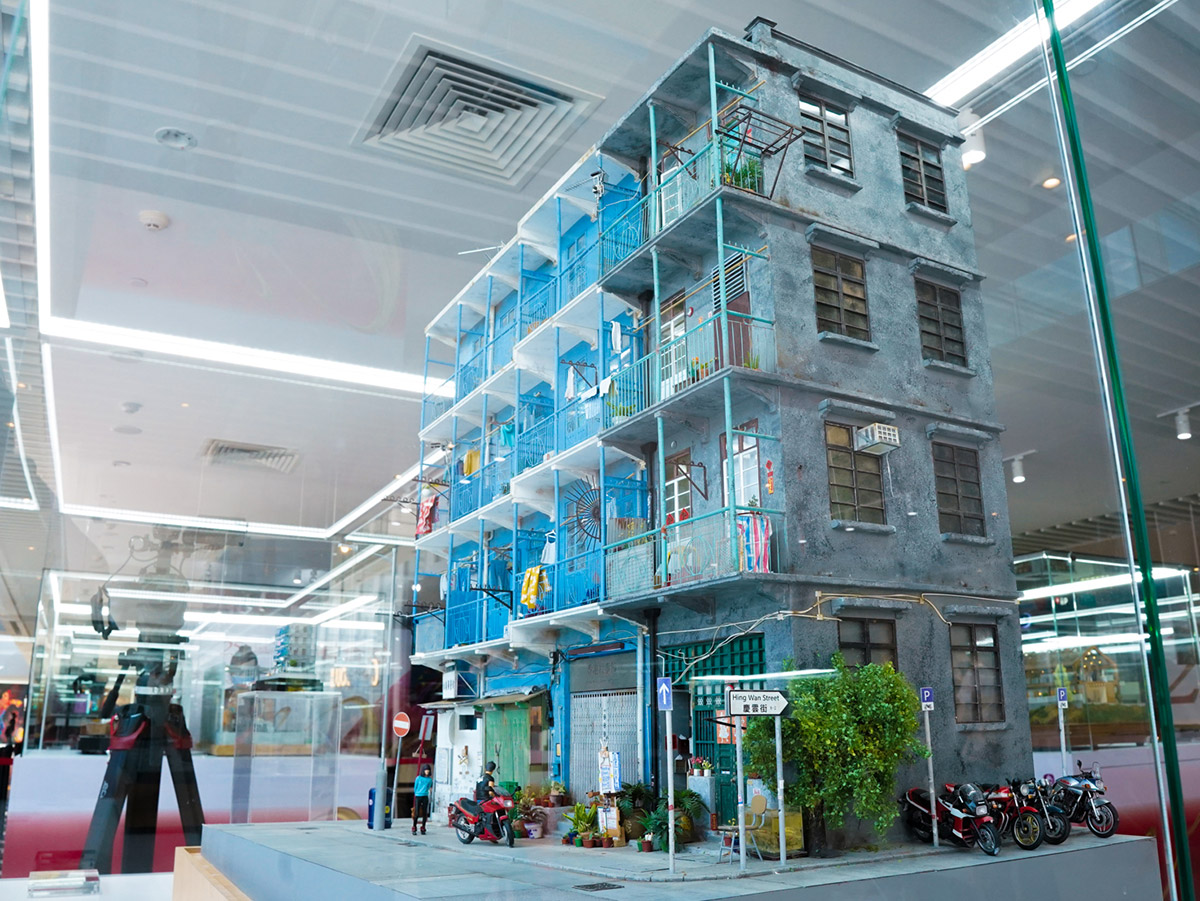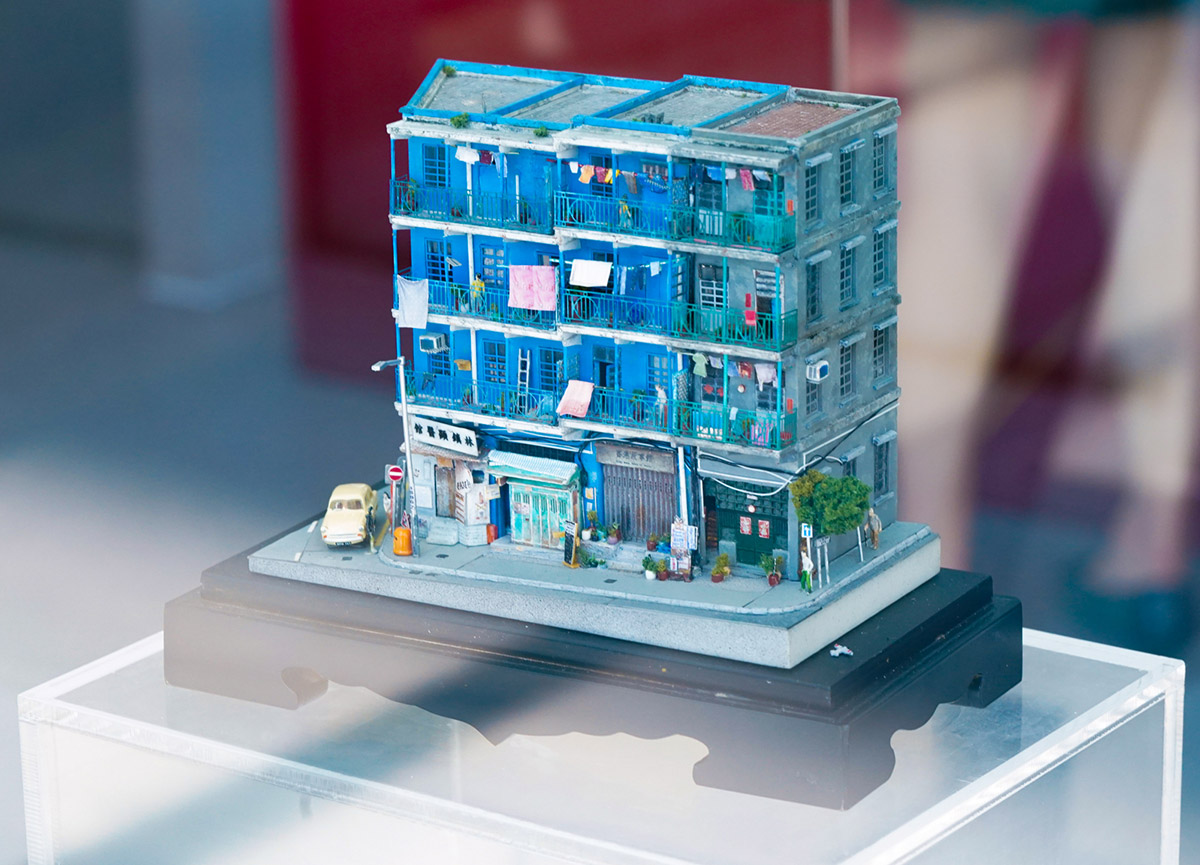 It is a building that embodies how every element of architecture contains a depth and density of history that can so easily be overlooked and lost. However, by recreating the details and capturing them in miniature art, perhaps a more robust longevity can be achieved not only for this premier historic building, but also for others like it.
---
Tim's Stationery (1:12 scale)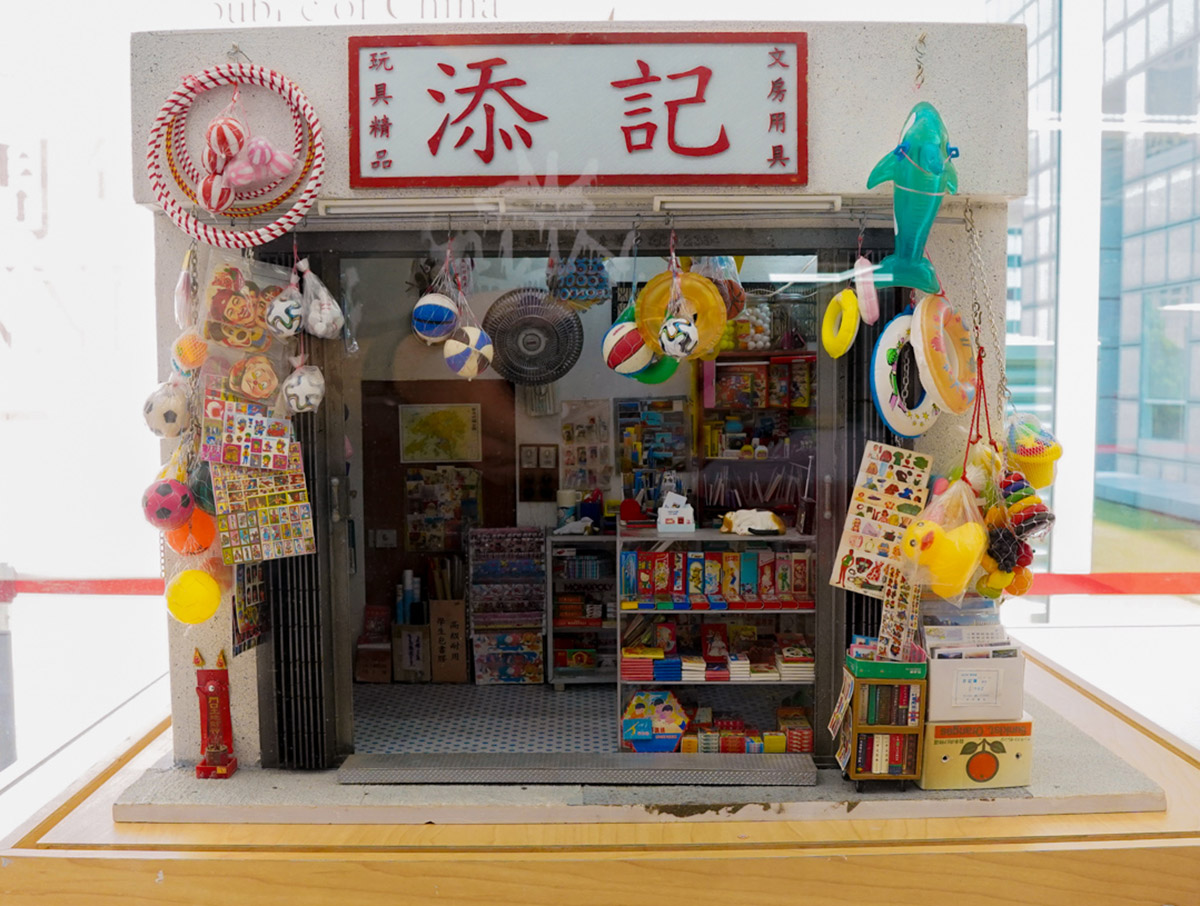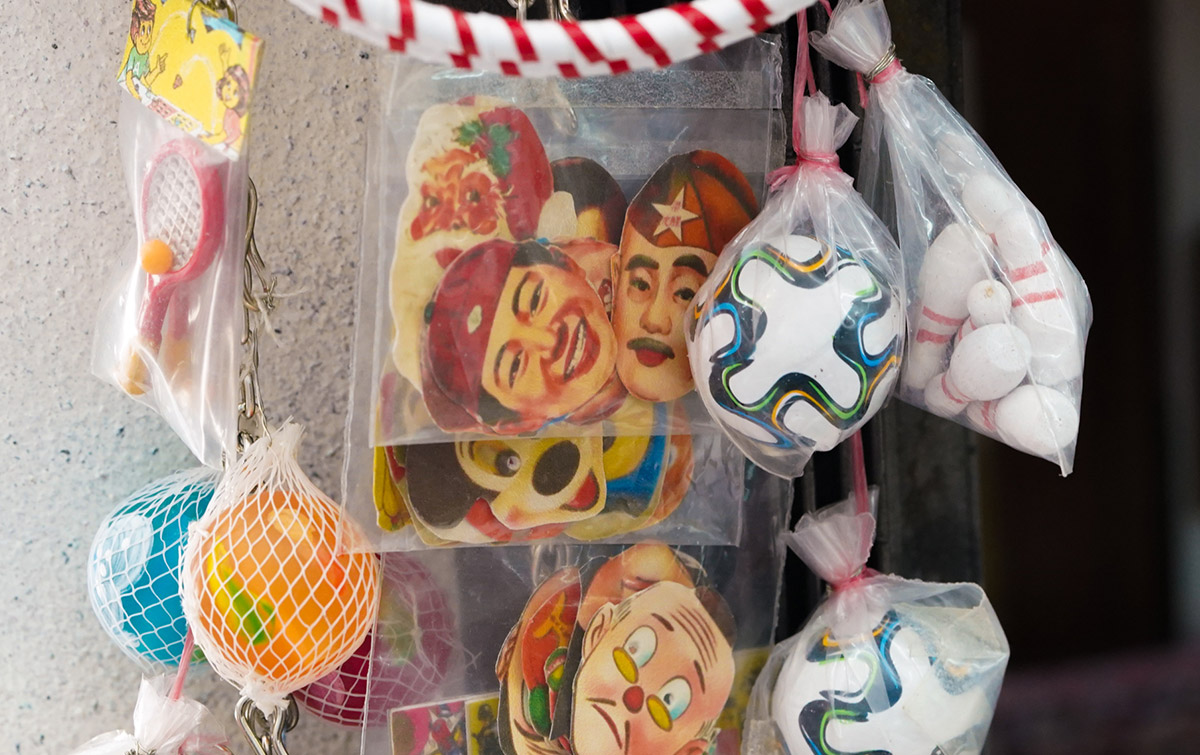 Tim's Stationery Shop goes hand in hand with the toy store, as it's a place where students hang out and spend their pocket money. There's definitely a scavenger hunt aspect present due to the dense nature of the shop, and many of these items have drawn in countless millennials when we were young. There are postcards, erasers, balls, toys, pencil cases, and more, the intricacies of why the artists had to spend three years on this exhibit.
---
"Miniatures are magical. You put reality in this very small space, and you can see so much detail. For example, the Bamboo Theater has 1,000 bulbs, and they're all painted with three coats of color, just for a bit more depth. Everything, at 360 degrees, is presented. It's not just one facet.

Carmen Poon, president of Joyful Miniature Association.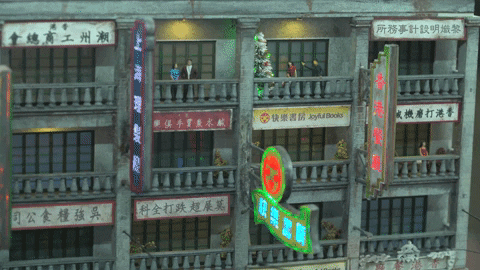 Limited edition "Art in Hong Kong" Coloring/recipe books (with sticker sheet) will also be offered during the miniature exhibit to visitors who post a photo or video of the exhibit on their social media page. However, stocks are limited, so don't miss this opportunity to fill Hong Kong's tourist sites with your colors!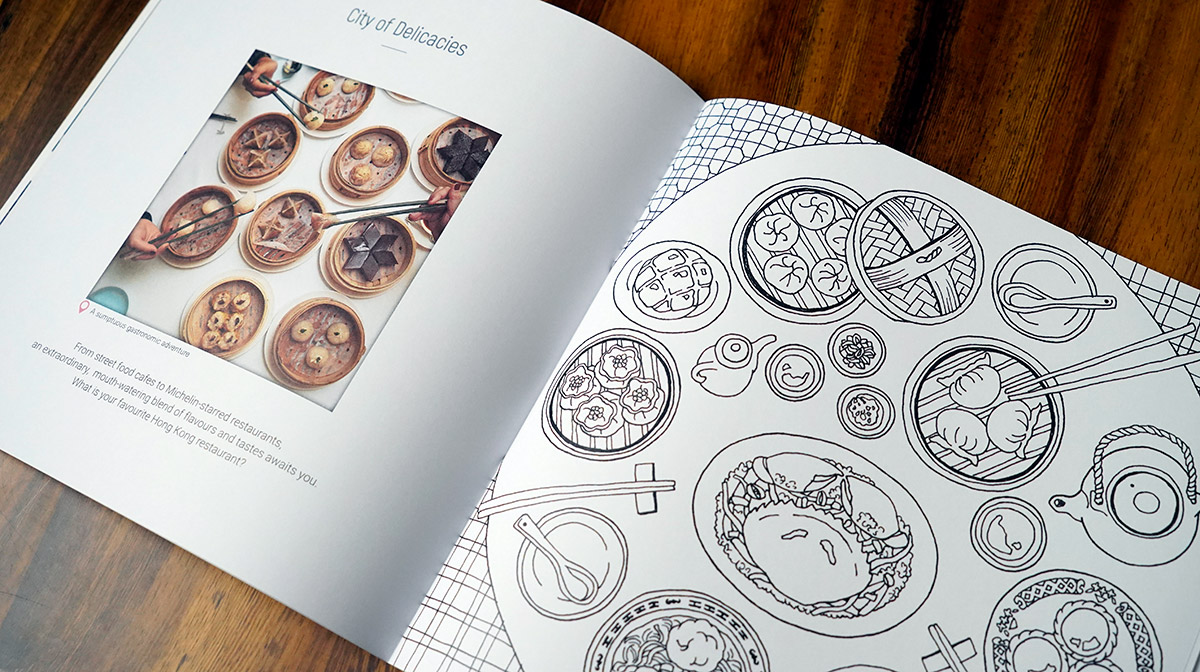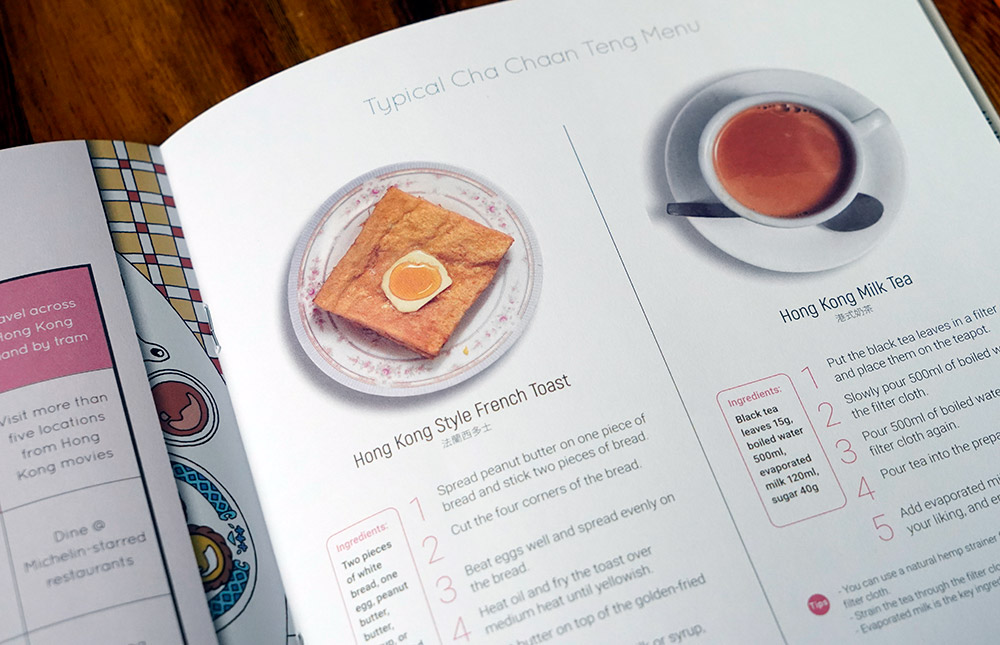 Rich in culture, history and nostalgia for a bygone era, this is an exhibition not to be missed.
What we have shown here is only a small part of the entire collection of 40 pieces on display. The entire showcase is split into two locations in Suntec City, so be sure to visit both locations for the full experience.
Hong Kong: Through the Looking Glass
Dated: Until April 17, 2022
Location: Suntec City East Atrium Level 1 & Level 3, #03-342 (near playground)
Opening hours: 10 a.m. to 9 p.m.
Admission: Free
Check out more photos from the exhibit below: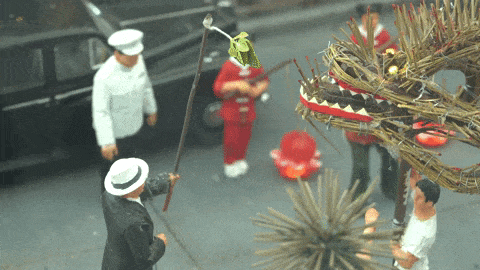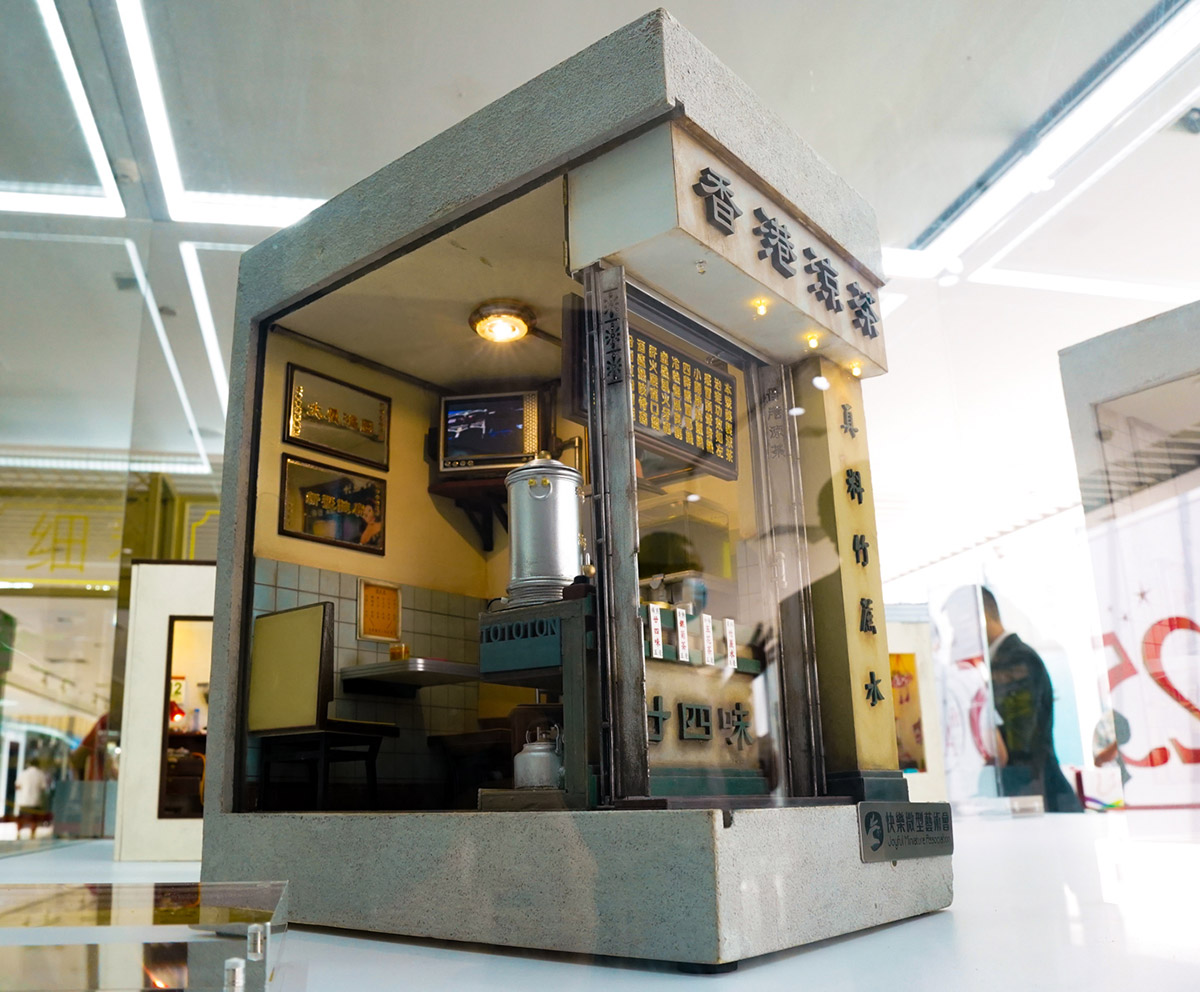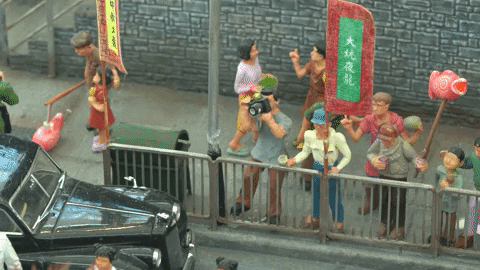 As we look forward to the re-opening of borders in the near future, Hong Kong is a great travel destination for those with a wanderlust. And with so many places to buy toys, collectors might want to start planning their next vacation early.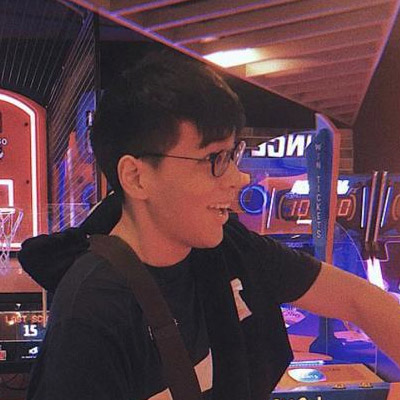 Brandon changes form between being a nerd and a geek like Mystique, but with fewer options. He reads an unhealthy amount of comics and manga, while playing a healthy amount of board games and video games.
---
Drop a Facebook comment below!

---