They are intricate, unique, have earthy tones and are passed down from generation to generation. Indian folk art depicts the history of how our society looked like in the past, many factors – natural, socio-economic and cultural – which influenced the society. Not something that is widely discussed, Indian folk art, in our present scenario, faces the threat of being lost for good.
To preserve folk art and its essence is to preserve the richness of Indian culture and heritage. Without timely care and caution, they run the risk of disappearing along with the small number of people and communities that still practice this art.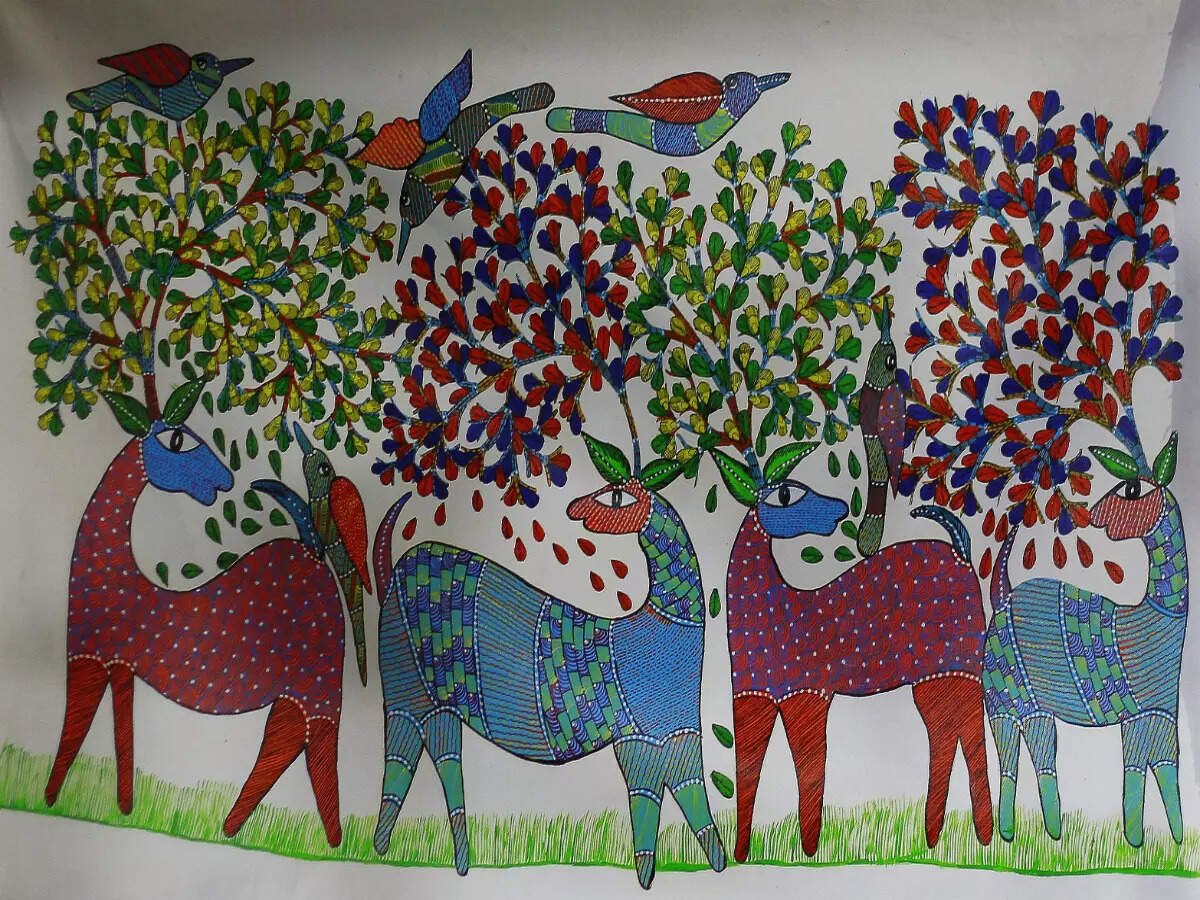 Art and rural tourism are not yet popular with Indian tourists. I'm not saying there is zero presence, but the presence is less than desired. The concept of traveling for art and experiencing rural tribal culture is very new in India. A very small population of Indian travelers dare to embark on a journey to unusual places, to indescribable towns and villages that no one has ever heard of, where they descend to the grassroots level, interact with communities and discover that there is a world of culture and tradition passed down from generation to generation. And from those few travelers, we hear about those unique art forms.



For example, Warli art form which comes from tribes of Warli, Malkhar Kholi, Kokana, Dhodi and Kathodi of Thane and Nasik region, Maharashtra is one of the most popular folk art form we have in India. Through geometric Warli art we see scenes of tribal life, their festivals and social events. It's like traveling through art.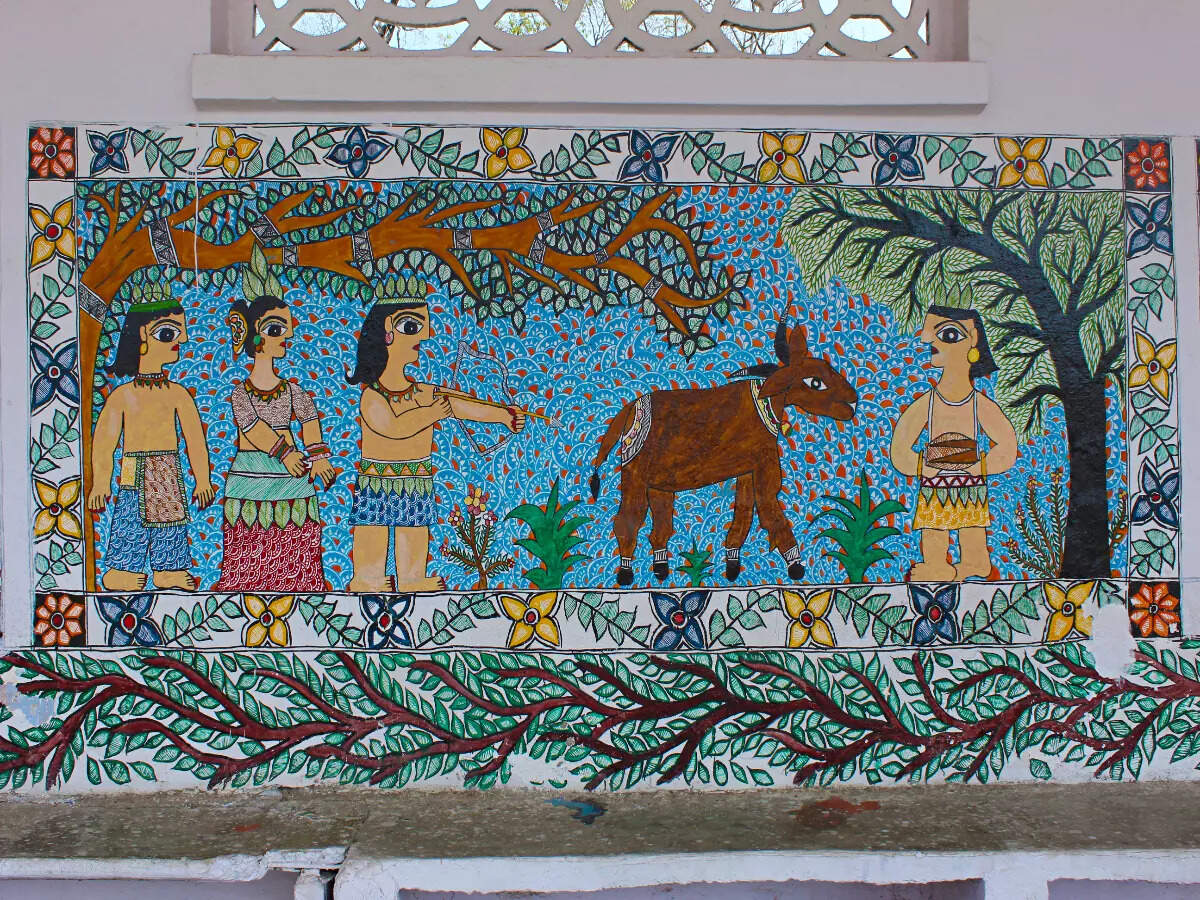 the
Madhubani The art form of Bihar and parts of Nepal is mainly practiced by women. These paintings are chapters from Ramayana and Mahabharata, done on traditional handmade paper or cloth. Another fine example of art influenced by social and religious beliefs.
Likewise, the
Rajasthani miniature painting is an art form of Mewar, Kotah, Bundi, Jaipur and Kishangarh in Rajasthan. These miniature paintings depict the life of the royal family of Rajasthan and are made on various mediums like leather, paper, marble, wood, ivory and floors.

One can clearly tell the inspiration behind these paintings.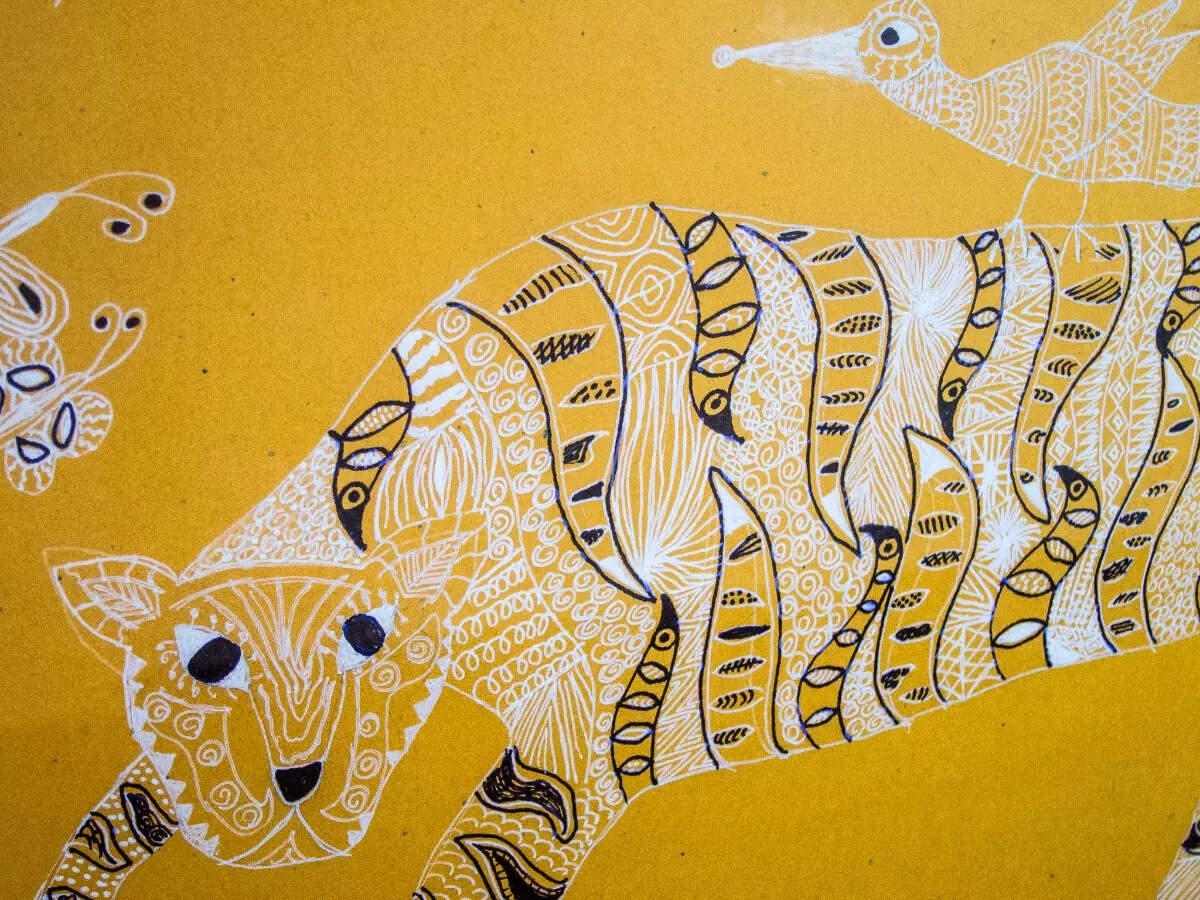 Art Gond, on the other hand, is inspired by the rustic life of the Gond tribes of central India. The Gond and Baiga tribes practice this art form. The Gond tribe originate from the Indian states of Madhya Pradesh, Odisha, Bihar, Maharashtra, Telangana and Andhra Pradesh. The life and culture of the Gond tribe is depicted in these art forms. Most of their artwork shows people doing daily chores, livestock, and nature. On your next visit to Kanha, visit the Tribal Museum run by the Corbett Foundation (TCF). The museum has documented important aspects of Gond and Baiga life in the form of arts, crafts and agricultural tools.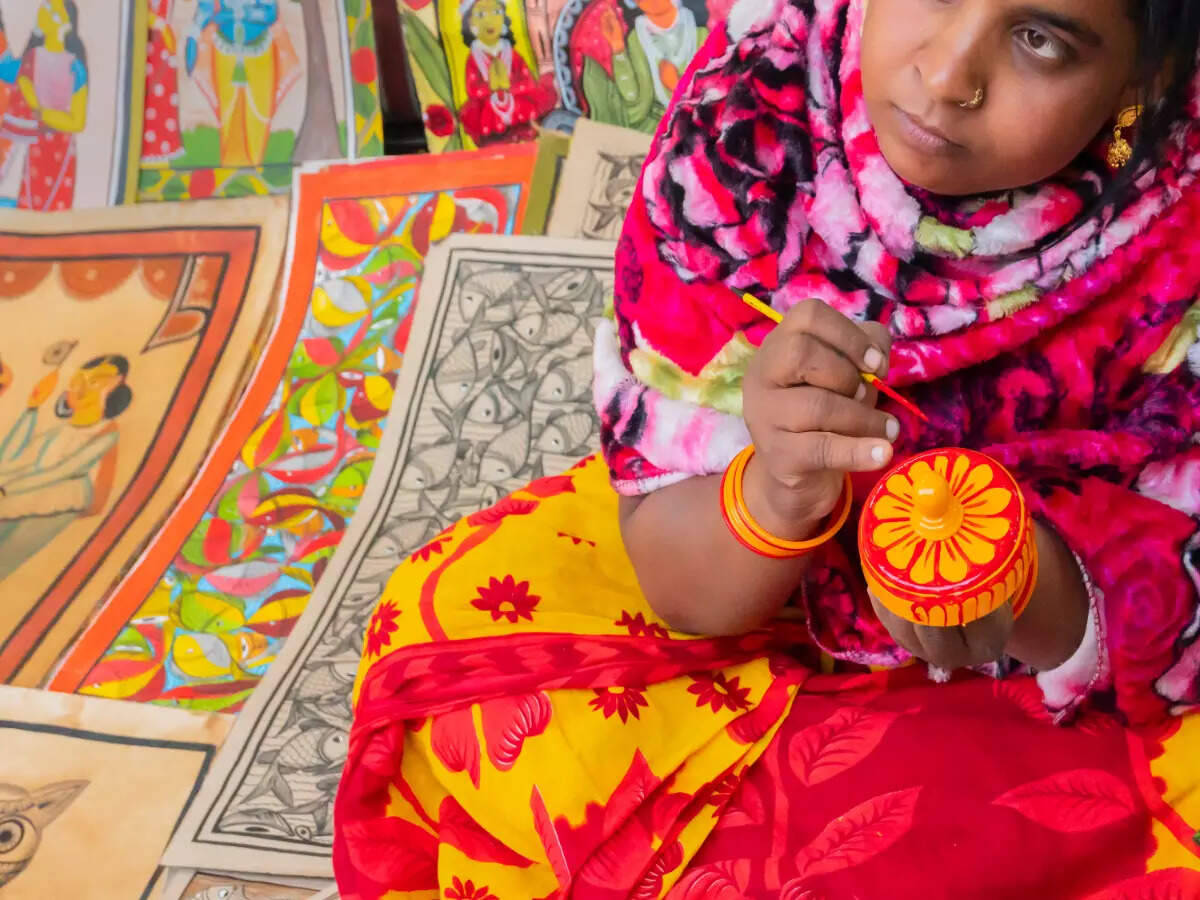 Moving to the eastern part of India, we have
Pata Chitra from the states of Odisha and West Bengal. The vibrant colors of these paintings are such a joy to watch. The art form Pata Chitra is fascinating; the concept is one of a kind. Centuries ago itinerant singers traveled from place to place, Pata Chitra art developed around the same time and under the same circumstances.
One from the state of Karnataka, the
Art Chittara. Practiced by the Deewaru community of Shimoga, Karnataka, Chittara art is a beauty to behold. Made on the walls of red mud using rice paste and white mud for the white color, the artist uses brushes made from grass and other natural fibers to make these paintings on the walls, the doors, windows and floors. And coming from Andhra Pradesh is the
Kalamkari Art. The artist makes a special bamboo pen for this art. Kalamkari hails from Sri Kalahasti and Masulipatnam.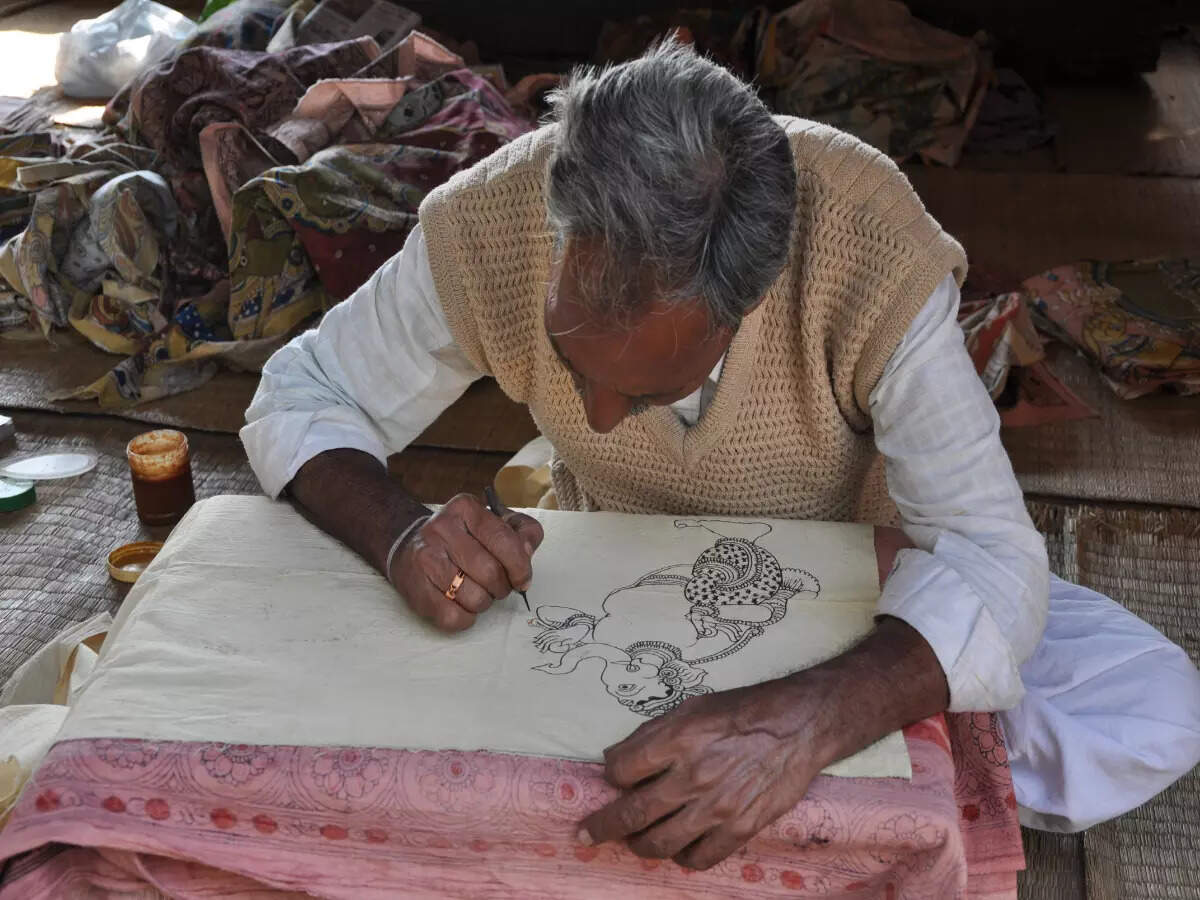 Like these popular arts, there are many others that we know very little about. These folk and tribal arts are practiced by particular communities in different parts of the country. It is possible to make copies, but then it will not be the same. These art forms have such profound cultural and social influences that each work of art tells a story from history or the present. Wouldn't it be so fun to travel to these parts of the country and see these works of art in the making?