If you had to leave your house, what is the first thing you would take? What if it had to fit in your pocket?
In the 16th century, when reading from a cell phone was not an option, people produced miniaturized versions of important texts, including religious texts, for transportation and travel purposes.
Now, Didar: Manuscript Stories from the Middle Eastan exhibition of Grimwade Center for the Conservation of Cultural Materialsbrings the themes of faith and travel to the center of major efforts to restore a number of texts, including miniature 'travel' Qur'ans.
Weaving together manuscript journeys and production stories, the exhibition aims to evoke connections between disparate communities and promote engagement and critical thinking around the cultural significance of the conservation of historic artifacts.
Sophie Lewincamp and Dr Leila Alhagh of the Grimwade Center curated the exhibition which includes manuscripts from the University of Melbourne's Middle Eastern Manuscript Collection. The exhibit draws on decades of manuscript investigation, including the work of Persian ink curator and researcher Dr. Sadra Zekrgoo.
CONSERVATION OF MANUSCRIPTS
The University of Melbourne's University Services Middle Eastern Manuscript Collection includes texts from a wide range of contexts – school texts, religious texts, legal and judicial texts – incorporating works by master calligraphers and artists , in a variety of languages ​​from various places of origin .
Most of the collection comes from a single collector – Professor John Bowman (1916-2006)
"Professor Bowman worked at the University of Leeds before moving here and started at the University of Melbourne in 1959. He emigrated with his family, who traveled together by ship, and most of the collection of manuscripts from the Middle East is his personal collection which has been donated to the University," says Ms. Lewincamp.
"Of the total 190 pieces in the collection, about 60 will be included in the exhibition, and they are open to research and discovery by people from diverse backgrounds and fields of study."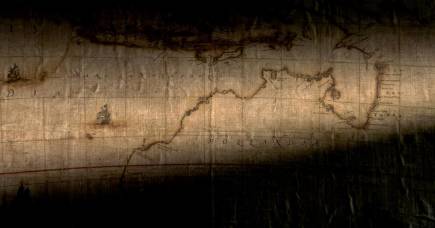 "You might be interested in pigments, you might be interested in poetry or creative writing; there are so many entry points into the collection, which is exciting," says Ms. Lewincamp.
COMMUNITY
One of the main aims of the exhibition is to provide a space for people from all walks of life, from students and staff to community groups, to interact with the works and create new meaning.
More than historical or religious objects, these manuscripts evoke personal, artistic and cultural meanings, noted community member Reem Sweid.
"It comes down to listening to your own cultural music as a way to connect when you feel disconnected from your culture, and you're away, and you cook your own food, or listen to your music, and then it can bring some comfort," says Ms. Sweid.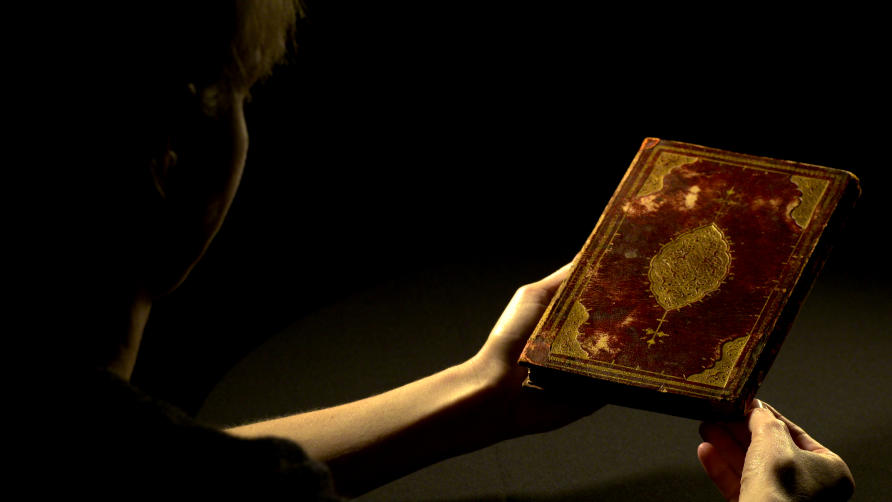 "And when you come here, and you touch these manuscripts and you manipulate them, it's kind of like this kind of physical way of interacting with your own Culture.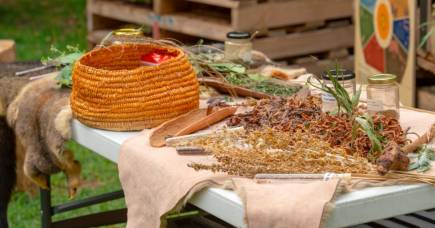 "It's not sensual, like tasting or listening, but it's a way of feeling. I have that same kind of feeling – that kind of connection – of being with something that's part of me, part of who I am and part of my sense of identity, and it's there. And he finds some comfort, knowing that he is here.
PILGRIMAGE
The international and intercultural orientation of the texts is a particular point of interest of the exhibition.
MUL 17 is one of the manuscripts in the University of Melbourne's Middle East Collection. It contains two independent books which are bound together in this single volume.
"The first book is a 17th century copy of the Hundred Sayings of 'Ali ibn Abi Talib'," says Dr Leila Alhagh.
"These sayings are in Arabic, then there are their translations into Persian in the form of poetry by Adel ibn Ali Shirazi. The second book is a 16th century copy of Futuh al-Haramayn, which is one of the oldest copies of this text in the world," says Dr Alhagh.
"Looking at the illustrations of MUL 17, there are elements that have not been described in the text, but the illustrator has added these elements to the illustrations to indicate the particular miracles, fables or stories.
"All of these help pilgrims connect with the Hajj pilgrimage and those special places that have been depicted in the manuscripts."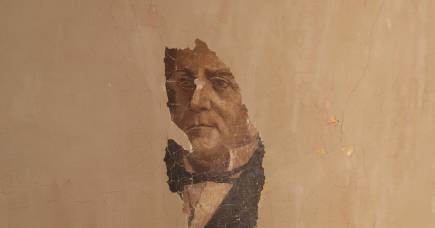 Each manuscript was carefully checked to ensure that it could be exhibited. Many page openings were chosen to avoid damage to manuscript covers and pages.
CREATE A NEW CONTEXT
The Didar exhibition is presented at the Arts West Gallery space, and visitors are encouraged to reflect on and engage with the rich collection and examine the manuscripts from their own personal cultural contexts.
Visitors can also learn about the conservation of cultural materials, through masterclasses and lectures around the exhibition, including ink making, calligraphy and creative writing.
"We see this as the start; to be somewhere where we [the Grimwade Centre] can share knowledge, stimulate interest and energize new uses," says Lewincamp.
the Didar The exhibition is open Monday through Friday, 10 a.m. to 4 p.m., Arts West Gallery Space, Ground Floor, Arts West Building.
Banner: close-up illustration on the UniM Bail SpC/BX MUL 17 manuscript. Credit: Paul Burston