LGBTQ+ charity Queercircle grabbed a two-story space in London North Greenwich Design District as a permanent home for its community program of exhibitions, artist residencies and "in conversation" lectures.
Launched this month of pride in a 'miniature palace' conceived by David Kohn Architects, the new cultural center is designed as a 'sanctuary' with a 'safe and inclusive vibe', according to Frances Williams, the charity's learning and engagement manager. Spacious and fluid, it incorporates a blank canvas gallery for rotating exhibitions; a study with rolling desks and deep seating to enjoy an immaculate collection of fiction and non-fiction; and Williams' modular project space, with bay window views of the area's iconic architecture.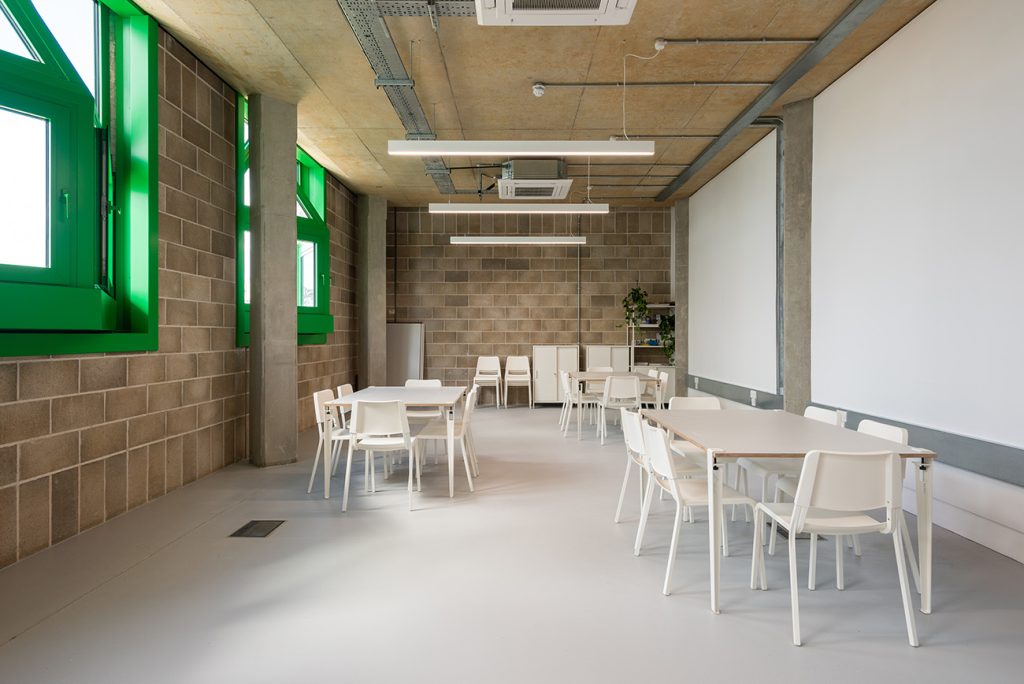 "Right now, we find out who we are by how we use it," she says. "We prefer a generative way of working rather than an orthodox approach."
The first artistic program is Let Me Hold You, a curved mural with a jubilant floral abstract by the London painter Michaela Yearwood-Dan. Installed over an intense three and a half weeks, the original work incorporates seating to draw viewers into the work. An inscription reads: 'I believe there is a great future out there with many beautiful things.'
Founder and Director of Queercircle Ashley Carpenter likens it to "a giant hug for people when they walk in. On my first visit [Michaela] in her studio, she immediately made me feel so welcome. That's what we wanted to bring to the space.
The program, says Joiner, is a catalyst for bringing the community together. Art will inevitably transition to wellness and culture holistically.
"On that first studio visit, Michaela and I talked about our families and their understanding of art," he says. "It was important to us to create an environment that would appeal to a wider audience, with designs that anyone could follow. For those who want to have more in-depth theory conversations, we can have that too.
All spaces are free to access and rent all year round.
Building 4, Design District, 3 Barton Yard, Soames Walk, London SE10 0BN, United Kingdom
Read next: Soho's photography district brings large-scale art to the streets of London
Daniel Arsham evokes a mysterious "portal" in the courtyard of the Palazzo Del Senato
ABBA Arena raises the bar for temporary architecture